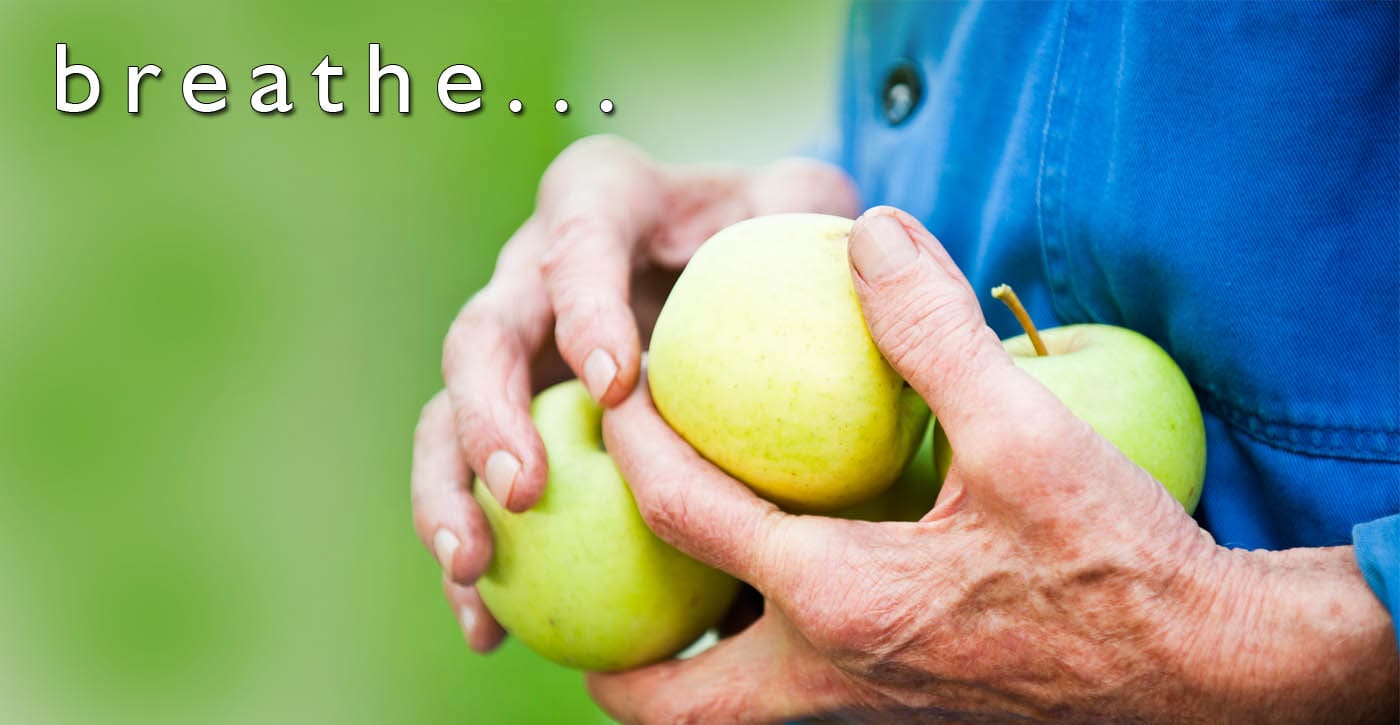 Taking Good Care of Yourself
The emotional and physical demands involved with caregiving can strain even the most resilient person. Therefore it's important to take advantage of available help and support whenever possible. The healthier a caregiver is the better able they are to support others.
Here are some ways you can take care of yourself.
Ask for help when you need it. It's ok to ask others for help. Everyone needs help at times. It can be as simple as having someone help pick up the groceries, make a meal, or stop by for a visit. Look into respite care to allow time to take care of yourself.
Eat healthy foods. Good nutrition is one of the keys to good health and for building resiliency. You can improve your nutrition by regularly eating foods that have a lot of vitamins and minerals in them, such as fruits, vegetables, whole grains and low- or nonfat dairy.
Join a caregiver's support group. A support group can be a great source for encouragement and advice from others in similar situations. You can get useful advice, find out about helpful local resources, and benefit from the positive effect to your well-being.
Take breaks each day. Take at least 20 minutes a day to be kind to yourself, enjoy a cup of tea, read a magazine, get a massage, take a bath or just sit back and enjoy the moment. Relaxation can lower stress, calm your mind and boost your energy.
Spend time with friends. Meet with friends and plan activities outside of your caregiving routine so that you have something to look forward to each week as a break from your other responsibilities.
Keep up with your hobbies and interests. Try to do something you enjoy every day. That might mean dancing, watching a favorite TV show, working in the garden, painting or reading.
Get exercise as often as you can. Exercise and physical activity are among the healthiest things you can do for yourself, but don't say you don't have the time. An inactive lifestyle can cause adults to lose ground in areas that are important for staying healthy: strength, balance, flexibility, and endurance. Exercising with a buddy or in a group makes it easier to continue your fitness routine.
See your doctor on a regular basis. Neglecting your regular check-ups can lead to serious health problems. Be sure to see your doctor for annual visits, and be aware of any signs of long-term stress and burnout, such as fatigue, weight gain, insomnia, irritability, poor concentration or inability to cope.
Keep your health, legal and financial information up-to-date. As a caregiver, you should begin making legal preparations soon after your loved one has been diagnosed with a serious illness. These documents can authorize another person to make healthcare and financial decisions, including plans for long-term care. Common documents include a will, health care power of attorney (POA), and power of attorney for financial decisions.
Having a good attitude, staying connected to the community, understanding your strengths and weaknesses, being proactive, and gathering information are just a few of the ways you can begin to take charge of your life. It's largely about recognizing that you do have choices and making the ones most likely to support you in your caregiving role. 
By submitting this form, you agree to the Privacy Policies, Terms of Use, and Agree to be contacted by Benchmark Senior Living.