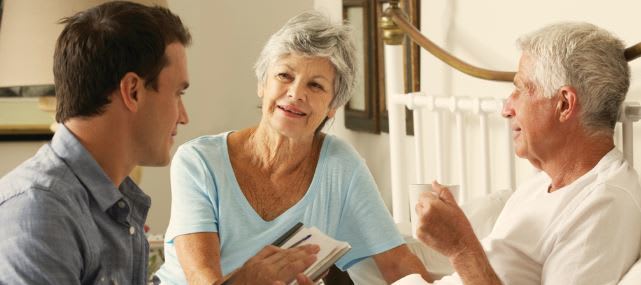 Now, with our complimentary Home Visit Program, those living at home have the assurance of a friendly visit and support for a number of challenges common to aging, without leaving home. 
A Benchmark Home Visit can assist both senior and caregiver in identifying and coordinating resources to ease in-home living. During the course of a friendly conversation, we can help you:
Identify the range of challenges of living at home
Talk about meeting healthcare, physical or nutritional needs identified by your medical provider
Consider tips and tools for caregivers
Provide referrals to other senior providers if desired
It's part of the Benchmark commitment to provide caring support and guidance to those who need it – whether they live in one of our communities or not.
Benchmark's non-medical Home Visit Program is not intended to replace or be a substitute for advice from your medical providers. Rather, it's a friendly visit from people who care about your well-being and is intended to support, encourage and provide you and your family with sources of general information.
By submitting this form, you agree to the Privacy Policies, Terms of Use, and Agree to be contacted by Benchmark Senior Living.