About Sturges Ridge of Fairfield
Whether you are searching for assisted living or for memory care in Fairfield, Connecticut, you likely have one overarching goal: to find a community you can trust with the happiness and wellness of an older adult you love. Unlike many senior living organizations that focus on real estate, Benchmark communities put people and purpose at the center of everything we do and every decision we make. It's why we've grown to become the largest provider of senior living in the Northeast.
As a purpose-driven company, we focus on building relationships. And on creating meaningful experiences for our residents and their families every day. With over 20 years of experience in the industry, we've had time to create day-to-day systems that allow associates at Sturges Ridge of Fairfield to be truly present in caring for every resident.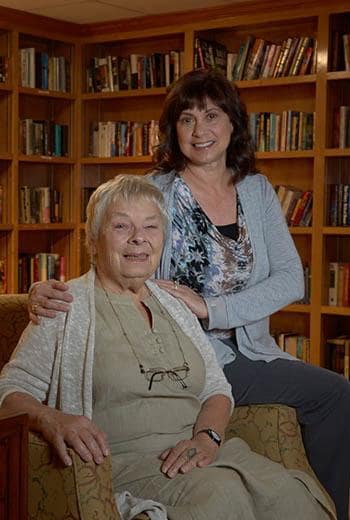 Excellence is Our Benchmark
At each of our communities, we challenge ourselves to exceed the state standards and raise the bar for quality. It begins with hiring for compassion and empathy, as well as training for excellence at all levels of care. We know that by caring for the well-being of our associates and showing them how valuable they are, we earn their respect and dedication. In turn, they take better care of our residents.
Your Invitation to Tour Sturges Ridge of Fairfield
Don't just take our word for it. Call us to schedule a time to visit and tour Sturges Ridge of Fairfield. We'd love it if you stayed for lunch, too.
Compassionate Caregiving
At Benchmark, we inspire our associates by honoring the passion they have for serving our residents and families, and we recognize them for authentically living our values. It is because of our associates and our values-based culture that Benchmark Senior Living has so often received national recognition as a best place to work. We believe in high standards and ensure we keep them by providing our associates with continuing education and training at our award-winning Benchmark University.