About Us
Middlebrook Farms at Trumbull, located in Trumbull, CT and in operation since 1998, is among more than 50 Benchmark Senior Living communities. Based in Trumbull, CT, Benchmark Senior Living is one of the largest providers of senior living services in the Northeast. The company develops and manages an array of senior living communities which offer independent living, assisted living, memory support, rehabilitation services and skilled nursing.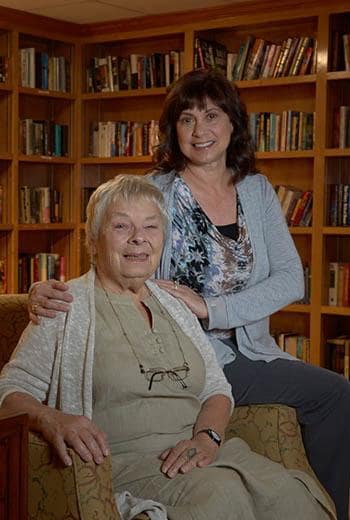 Our Commitment to Quality
At Benchmark, caring for seniors is not just our purpose — it's our passion. We have pride in what we do — and we take great pride in the trust families place in us. We believe we set the benchmark in senior living, through our care, dining, passion for innovation, and exceptional team.
That's why we pledge to provide individualized care to all residents of Benchmark and measure our success by setting high standards for quality and safety. We both expect more and deliver more on behalf of our residents and their families. We support our promise of consistent excellence in quality and safety through a holistic approach that looks at management, staffing, and thorough communication.
Comprehensive Senior Services
We understand the various wellness needs and assistance that seniors may benefit from as they age. Middlebrook Farms at Trumbull offers a range of tailored services and care levels, including:
Compassionate Caregiving
At Benchmark, we inspire our associates by honoring the passion they have for serving our residents and families, and we recognize them for authentically living our values. It is because of our associates and our values-based culture that Benchmark Senior Living has so often received national recognition as a best place to work. We believe in high standards and ensure we keep them by providing our associates with continuing education and training at our award-winning Benchmark University.