About Whisper Woods of Smithtown
Whisper Woods of Smithtown Senior Living, located in Smithtown, New York, is part of the Benchmark Senior Living family. With more than 50 senior living communities, the Waltham, Massachusetts based company is among the largest providers of senior living services in the Northeast. Whisper Woods of Smithtown is our first senior living community on Long Island.
For 20 years, Benchmark Senior Living has been developing and managing a full range of senior communities. Types of care range from independent living to assisted living, memory care, rehabilitation services and skilled nursing.
This rich tradition of caring provides us with the experience necessary to develop the systems and processes that help older adults to live their best life. And to allow our Associates to be truly present in the task in front of them: delivering the care and attention each resident needs and deserves.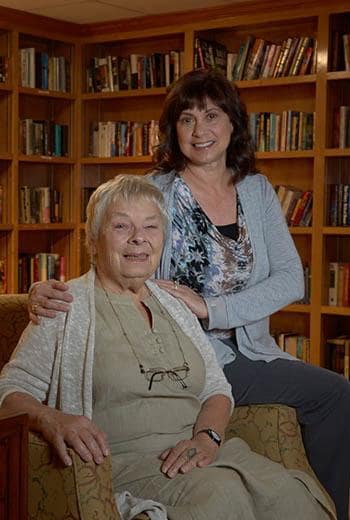 A Commitment to Human Connections
At Whisper Woods of Smithtown, and at each of our Benchmark Senior Living communities, we are compassionately committed to excellence. You will see evidence of that in everything we do each day. From the care we provide to residents, to our dining experience, life enrichment programs, and exceptional caregivers, we create an environment that empowers older adults to live their best life.
Seniors who choose to call Whisper Woods home have the opportunity to reconnect with passions and explore new opportunities every day.
The best way to gauge a senior living community's dedication and abilities is to visit in person. We encourage seniors and their families to schedule a private tour and to take as much time as they need to ask questions.