Assisted Living
A Place to Call Your Own — With Assistance When You Need It
Benchmark Senior Living is where traditional assisted living is at its best—secure, at ease, pleasant and supportive. From assistance with basic activities of daily living, such as bathing and dressing, to transportation and reminders to take medication, to providing more complex care, we give our residents the help they need and the respect they deserve.
Personalized Care to Meet the Needs of Each Resident
The word "home" means different things to different people, and we understand that. Each resident's individuality is honored, and residents are encouraged to participate in whatever activities are most meaningful to them. We offer different assisted living service plans, and provide care that fits our residents' lifestyles. With our care model, we can adjust our care with the resident's needs in mind.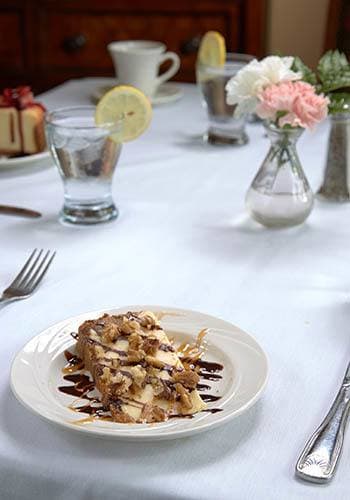 Live Now, Live Well™ for Fun and Fitness
At Benchmark Senior Living we help every resident stay well, live well, and be well. Our calendar of programs and events centers on promoting wellness and providing residents plenty of opportunities to learn, socialize, exercise, create and explore. Guided by our award-winning Live Now, Live Well Program and supported by our Resident Care Associates, residents can get the support they need to connect and stay engaged.
Inspired Dining with a Seasonal Flair
Benchmark Senior Living takes a dedicated approach to providing every resident with a personalized dining experience. Our Dining Services Directors and Chefs meet with residents to discuss and understand their dietary needs, special requests, and favorite recipes. Residents can select from an assortment of menu choices designed with their health, tastes and preferences in mind. As the seasons change, we offer variety by providing new and seasonally inspired choices. 
Traditional Assisted Living
Assistance with activities of daily living, including physical and mobility 
Live Now, Live Well wellness program for enhancing health and quality of life
Personal Care Plans based on individual needs
Parallel Programming, the option to choose from personal and group activities every hour
Leadership Presence Model, with management onsite 7 days a week
Family and Community Support Groups, forums, events and education
Medication Assistance