Advice
•
Mind & Memory Care
Reminiscing and Its Effects on Memory Recovery for Alzheimer's Patients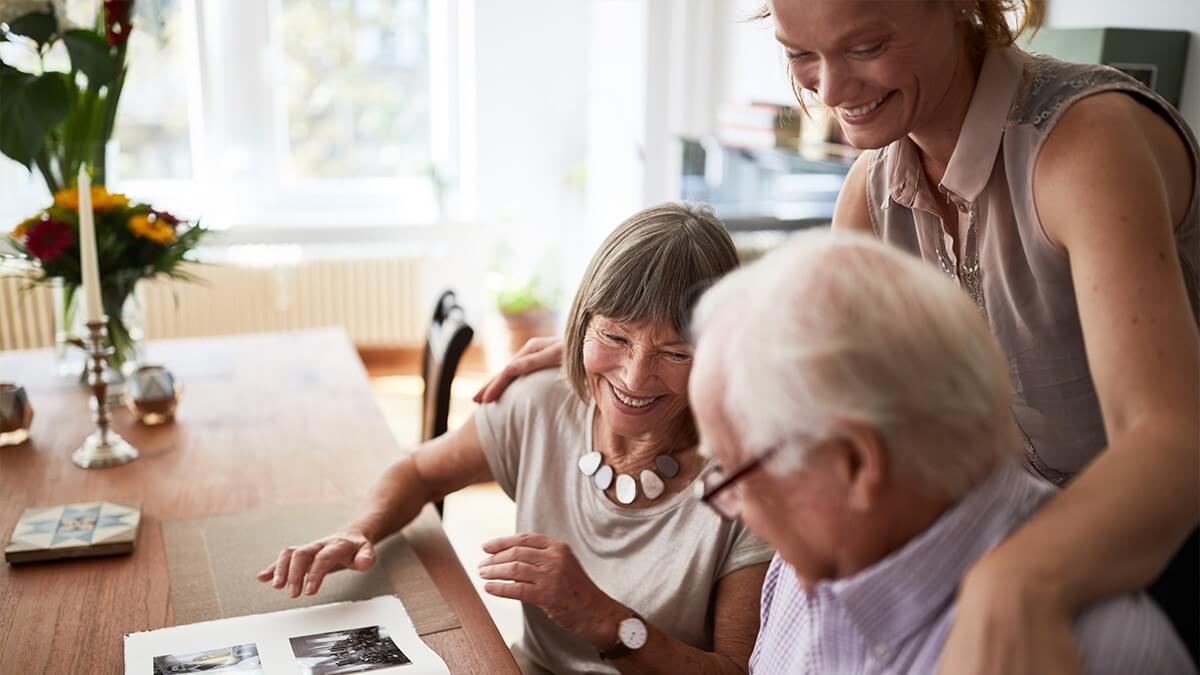 We love to reminisce. Reminiscing can trigger a variety of emotions that may lead to other memories, and for those with Alzheimer's, reminiscing can actually help to recover memories. Recent studies show that allowing those with Alzheimer's an opportunity to reminisce, either through music, videos or pictures, can help them to better remember their past.
"Families will say to me, 'I can't believe Mom remembers the cabin in the Berkshires,'" said Janine Conklin, a memory care director at Benchmark Senior Living, a senior living company that provides independent living, assisted living, skilled nursing, rehabilitation services and memory care. "Reminiscing is a sign of success for people with dementia," said Conklin.
Recovered memories can be as revealing to families as to residents. Evoking memories can be as casual as asking a parent to tell a story, or as formal as a professionally produced video. But Conklin cautions the extent of the project depends on the resident.
"Memory impaired residents respond when they reminisce and reconnect with the world around them, and there are many ways to do that," said Conklin. "Inside every Benchmark Senior memory care neighborhood, we engage our residents, often with Treasure Chests, Journey Stations, and Engagement Boxes, all supported by our award-winning program, Live Now, Live Engaged, that's specially designed for the memory-impaired. We see the effects of reminiscing every day."
Memories can be stirred by old movies with a favorite Hollywood star. Music almost always jogs the memory. Some recommendations to get started:
• Ask fewer current questions and more based on history.
• If there's a familiar story you've heard as a child, start telling it to trigger a memory. "We all know a story," Conklin said.
• Take out old pictures and allow your senior to remember faces and dates in his or her own time. Old Hollywood movies are particularly effective in identifying a particular era.
• Negotiate in advance. Make sure your loved one is comfortable with a camera or tape recorder. Make them part of a soundtrack they can narrate rather than the object of a photograph.
Benchmark Senior Living is a leader in award-winning programs for the memory-impaired. Learn more about Benchmark's memory care programs.